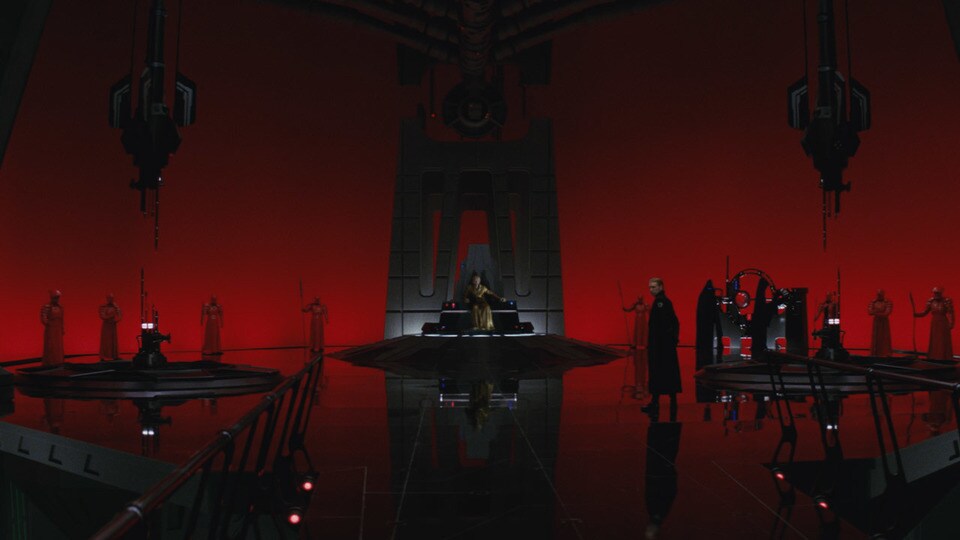 I completely overlooked this really simple piece of symbolism:
In Snoke's throneroom there's a literal curtain, much like in the Wizard of Oz. However, the curtain is never pulled back, it's burned. This happens in a scene with both Snoke and the ostensible parentage reveal. The implication is the questions about Snoke and Rey's parents will not be answered in this movie.
---
Like this? Follow us on Facebook, Twitter, Tumblr or here on WordPress!
Join our Discord: https://discord.gg/HVKN3dT